Dog training is a family affair !
Testimonials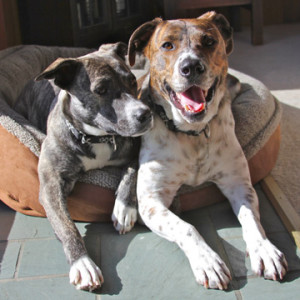 We came to Carmen sad and embarrassed: our sweet dogs, ages 4 and 6, had become more and more annoying over the years. When we noticed that even our children told them to go away more than they pet or played with them, we knew we had let things go too far. Carmen arrived, thoughtfully listened, and was immediately clear about what needed to change. Her solutions were both dog- and people-friendly.
Carmen is a delight to be around: her presence is calm and soothing, yet she is alert, aware, and has a keen eye for detail. After our first session we were excited and reassured; after our fifth we have a shared language with the dogs, a restored connection, and a road map for where we want to go and how we plan to get there. We could not recommend her more highly.
J & K
Thetford, VT
---
Pepper was rescued from the streets of Puerto Rico and he came to live with us in June. Need I say he was a wild man ?! He jumped a four foot fence, a six foot fence and he chewed through a rope to which I had tied him. After I injured my knee from Pepper pulling me into a ditch, I gave up and said "uncle". Enter Carmen …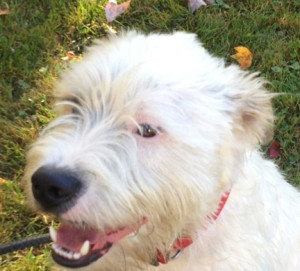 Carmen's first visit to our house gave me hope. She told me a lot of what I already knew, but wasn't acting on – don't let the dog on the couch if you don't want him there, don't let him jump on the counters, don't let him jump all over you!!!!
Carmen's patient, consistent instruction allowed me to see that Pepper could be trained. Carmen was supportive and encouraging. It was extremely helpful to have her in our home, to have her observe firsthand Pepper's needs, and mine as well. I would recommend this in home training to anyone who is feeling overwhelmed by an unruly dog. And in particular, I think you will find Carmen's graceful manner and knowledge of dogs comforting.
Helen Skelly, Lyme NH
Owner of three terrors (oops, I meant terriers : )
---
Anise the Whoodle pup and bad-boy Rue, what a pair! After Anise attempted to destroy the kitchen in a fit of puppy angst, I realized that my permissive 60's approach to puppy rearing was the cause of much of Anise's behaviors. I called Carmen when it appeared Anise was headed for reform school. Within a week of meeting Carmen, Anise was waiting patiently to be fed and making significant progress towards housetraining. We still have a ways to go; I would love for her to sleep past 6 AM, or wait quietly in her crate. What I have learned is that you can have a well-trained pup without breaking their little canine spirits. Carmen's instructions are clear, well-considered, and always delivered with an understanding of what is best for you and your dog.
---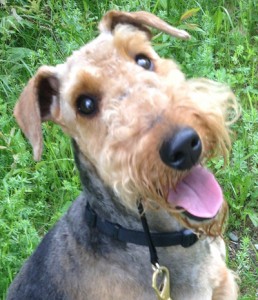 Carmen's home visits were of extreme value.  They afforded her the opportunity to understand and correct behavioral issues occurring in our environment — putting theory into fact very quickly.  A most successful approach.  Her patient listening, quiet authority, and rock solid consistency have made training our dog and ourselves a pleasure. Carmen is serene, innovative, and a great problem solver. We began to see results on day one.
The Wades
Lyme, NH
---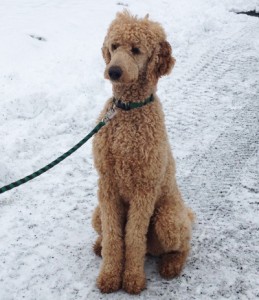 Carmen is amazing. We have a standard poodle. Poodles are smart but this can be good and bad. Our poodle was a problem child – too smart for his own good. A more generous person would have said he was spirited. At any rate, I called Carmen in desperation. She came to the house for one private lesson followed by a series of group lessons. She is the dog whisperer. We noticed a difference in Augie from day one. Literally after one lesson we could take him for a walk without him nipping at our heels. He has gone from an out-of-control poodle to a pretty nice dog. We have a way to go, but we are on the right road. We owe it all to Carmen. She is patient, but knows when to push. She really understands dogs (and people too). We recommend her enthusiastically for all new puppy owners and for older dogs who need some help.
Elizabeth Stanton
Hanover, NH
---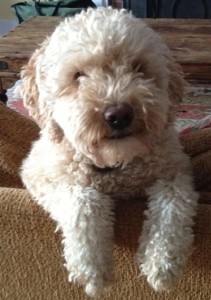 We were totally sold after the basic training course and went on to take the advanced course with great results.
Our dog now walks happily on leash (even on busy streets or on The Green during the Farmer's Market), sits, stays and comes immediately when called –even with the distraction of other dogs and people in close proximity.  Carmen welcomed my children getting involved in the dog training and now my five year old can feed our dog – making her sit and wait – without being jumped on before the bowl of food reaches the ground.  All in all, we have had a great experience.  I would highly recommend Carmen for anything from basic classes to one-on-one training.
Pippa Robinson
Woodstock, Vermont
---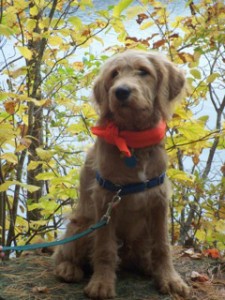 "Well behaved dog by Thanksgiving"
That was our lofty goal some 6 weeks ago. With house guests coming, and an energetic Golden doodle, we knew we needed to do something. Our busy schedules made attending puppy classes impossible. We decided to call Carmen, and are so happy we did. Cider is much better behaved – both at home and in public. Carmen even did a "house call" at the flower shop where Cider goes to work every day. It's a relief for us to have a clear plan for what to do about typical puppy behaviors (barking, jumping, pulling on leash, etc.), and the games Carmen has taught us are really fun.  Cider responded quickly to her strategies. We frequently hear "What a good dog!" when we are on walks. Carmen was just what we needed and we are looking forward to Cider's first Thanksgiving!
Sarah and Chandler…and Cider of course
Thetford Center, VT
---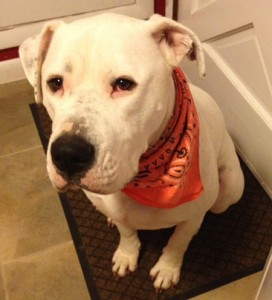 We are the new owners of a dog and possess very different levels of experience with animals.  Carmen took the time to know our abilities as well as our dog's own traits and personality.  Through thoughtful, carefully conceived weekly sessions, she helped us to forge greater control and understanding of our dog, as well as a shared approach to dog ownership.
Bob &  Ali
Etna, NH